Walmart inc is one of the most popular retail corporations in the United States. Founded by Sam Walton, Walmart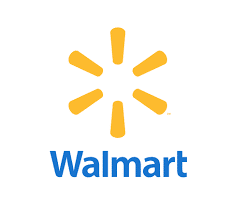 was established  in1962. Aside from having a chain of stores, Walmart also owns Sam's clubs and many other versions of Walmart stores in 27 countries.
Currently, Walmart Inc has over 11,000 stores all over the world and employs over 2 million people. This company is a household name and it is worth more than 500 Billion dollars.
To maintain the standard that Walmart is known for, the hiring officers are particular when hiring employees.
There are numerous entry-level positions that job applicants can apply to fill within the company.
Some of the positions include; cashier, stocker, cleaner, delivery driver, Store clerk, sales associate, etc.
In order to ensure that the right people are chosen to fill positions at Walmart, the company does a background check on all potential employees. The result of the background check will affect if the hiring officer sees the job applicant as a risky hire or potential employee.
Here, we will list everything you need to know about the Walmart background check misdemeanor and the information on the check. Lastly, we will explain the Walmart hiring process.
Everything you need to know about Walmart background check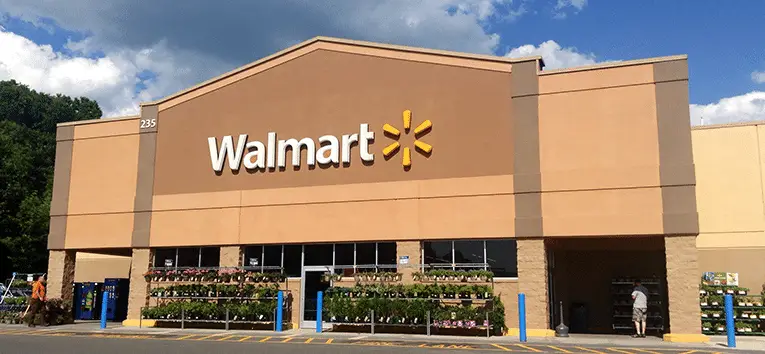 1. Walmart is on the ban-the-box list
Walmart supports the ban-the-box initiative. This initiative argues that employers should remove the criminal record category from their job application form.
This is because many hiring officers tend to disqualify people with a criminal record without looking at their qualifications.
Hence, people with criminal records are at a disadvantage when companies are hiring.  Instead, companies are encouraged to ask about criminal history only when they make a conditional offer of employment.
Due to the fact that Walmart supports this stance, you will not have to reveal your past criminal history until you are being interviewed.
However, it is important that you do not lie about your criminal history when you are asked.
Walmart may not ask for your criminal history but they will investigate this when running a background check.
2. Walmart pays for the background check
After you submit your job application, you may be called for an interview.  If you are being considered for a position, Walmart will run a background check on you. Walmart pays for this background check.
3. Background checks can go back further than 7 years
According to the Fair Credit Reporting Act, Employers can run background checks to get information on potential employees. These background checks can only go up to 7 years.
Significantly, many job applicants say that their applications have been rejected by Walmart for events that took place 13-20 years ago.
Another applicant stated on a job forum that her application was rejected for a felony she committed at the age of 15.
Walmart's background checks are not standard and are more in-depth than many retailers.
4. This is not a state-wide background check
Many job applicants assume that the background check run by Walmart will only cover their activities within their state of residence but this is not the case. This check will cull information about you from all over the Nation.
Importantly, if you were educated or even got into trouble in a different country, this information may also be on the background report.
5. You may have to wait a while to receive the results of the background check
Walmart's background checks are more detailed than that of many companies. For this reason, it may take longer before you may receive the result of your background check. A few job applicants have gotten feedback in 5 days and others have had to wait for up to 3 weeks.
6. Credit checks are not run
Walmart background checks will not involve information on your credit history or financial status. Hence, your financial status will have no impact on Walmart's decision to accept or reject your job application.
7. You must permit Walmart to do the background check
According to the Fair Credit Reporting Act, Walmart will need your approval before they can conduct a background check, If you do not agree to the check, you will not be considered for employment.
8. Misdemeanors may not show up on the background check
If you have a misdemeanor, this may be shown on your record. If the case gets to court, this will be available on the public records and this record will be easily found. However, if the misdemeanor was resolved or settled out of court, it may not be shown on your background check.
What Does Walmart Look For When Running Background Checks?
When someone applies for a job with Walmart or Sam's Club, the company will run a background check on them. Then, they'll check the results and compare them with the information provided by the applicant. The company will check for the following thing.
Walmart will check for discrepancies between the applicant's forms and the background check
Walmart will study the nature of the criminal offense
Current and past employees of Walmart agree that it normally takes 2 to 16 days to receive the background report.
Reasons For Walmart Background Checks
Walmart is one of the nation's bigger retailers so it has a reputation to protect. It conducts background checks to ensure that its good name, workers, and customers will be protected. If an employee injures someone, the injured individual can sue Walmart for negligent hiring.
Not long ago, a couple of employees were accused of sexually assaulting several young girls. One of the accused was convicted.
Walmart uses background checks to weed out potential troublemakers and to avoid problems for itself, its workers, and its shareholders.
Several years ago, applicants were required to provide information about their prior criminal convictions. The question was removed not too long ago. Nevertheless, applicants are still required to submit background checks before they can be employed by Walmart.
The change ensures that Walmart's hiring managers are unable to discriminate again new workers. Even if the individual has a criminal record, they have a slightly better chance of getting the job.
What The Company Looks For
It is pertinent to understand that Walmart and other employers cannot discriminate against workers based on their age, gender, race, religion, or medical condition. However, it has the right to refuse someone employment based on information found on their background report.
Still, some convictions will not instantly disqualify someone from being hired. The company's representative will examine the conviction and determine whether it could be a risk.
If it finds that it is a risk, they will likely avoid hiring the individual. For instance, a worker was not given a promotion to manager because their background check showed that they has been convicted of felony cocaine possession. First and foremost, the company wants to make sure that the potential employee was truthful.
The company uses background checks to ensure that new workers haven't lied on their applications. If you lie about a criminal conviction or having a college degree, Walmart will find out and you could be fired as a result.
A few workers have been hired despite having felony convictions on their records. One worker had a felony on their record before they were 18. However, Walmart found that their years of community involvement were enough to give them an opportunity.
Read Also: Publix Background Check.
The Company's Policy Says They'll Background Check All Employees 
Unlike other companies, Walmart has specified in its policy that it will background check all employees. The company does this to reduce its risks.
With that being said, you need to learn more about Walmart's background check policy. What does it cover? What should you expect?
Walmart's Background Check 
First and foremost, you'll need to realize that Walmart is going to focus intently on your criminal record. When checking your background, they'll check for the following things.
First, Walmart will look for criminal records. It wants to know if you've been arrested or convicted of a felony or misdemeanor within the past seven years. The company refuses to hire violent criminals.
Otherwise, it will evaluate the crime to determine whether you're a good candidate. It should be noted that sexual, financial, and violent crimes are most likely to get you disqualified.
The company also checks your background because they want to make sure you're telling the truth about your identity. Walmart checks the applicant's address history. They'll also validate your Social Security number to ensure you're telling the truth.
Walmart does not want to hire sex offenders. To avoid doing so, it is going to check local and federal databases to determine whether you're a sex offender. If you're on sex offender registries, you're not going to get the job.
In some states, the company will check your credit score. If they want to check your credit report, the company will ask your permission first.
If you're going to be handling money, you'll want to make sure that you have a good credit score. Otherwise, it will prevent you from getting the job.
Education & Employment History
Finally, you should know that the company is going to check your employment and education history. It is important, to tell the truth when completing your application.
The company will find out at some point. With that being said, be open and honest to avoid potential problems.
What information is on the background check?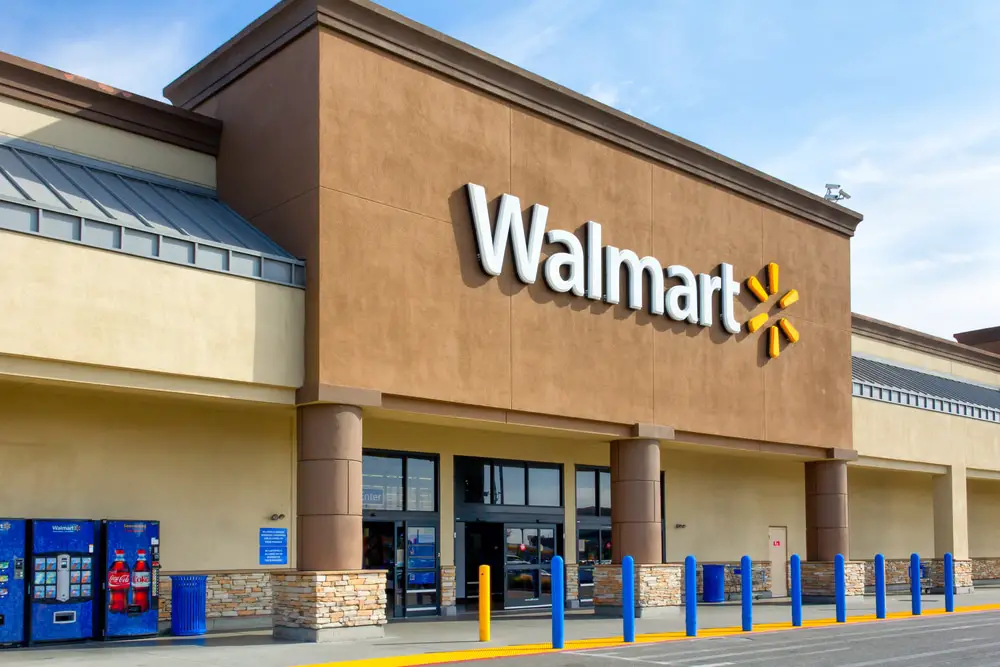 The information that can be found on the background check is used to judge your character. The hiring officer or manager also uses this data to decide if you will be a good fit for the position you wish to fill.
The information on the background check include:
– Criminal history: Walmart checks for an applicant's recent criminal history. This is done to ensure that the applicant will not endanger the customers, staff, and company. If the applicant has been convicted for Assault, murder, theft, sex-related crimes, and terrorist activities, their application may be denied.
– Work experience: If you list all the places where you have worked on your job application, Walmart may want to confirm that you have the experience you claim.
Some positions in Walmart do not require work experience. However, if you are applying for a managerial role, work experience is important.
– Educational records: Some positions in Walmart do not require advanced educational qualifications. However, applicants that wish to fill executive or managerial positions need to show that they have the educational qualifications required for such positions.
The information on the background check will be compared to the information you provided on your job application. If you lied and it is discovered, you will not be hired by Walmart.
The hiring process at Walmart
If you would like to apply for a Job at Walmart, here is a concise explanation of the hiring process
– Fill out the application form: You can go to the Walmart careers page online and choose a position you would like to fill.
After you sign up, you can enter your information and submit your application. After submitting your form, you will be contacted by a Walmart officer to fix a date for your interview.
– Attend the interview: The interview will be held at Walmart and it may be an individual or group interview. Usually, only one interview is required but some people have been called for a second discussion.
– Background check: After your interview, the Walmart recruitment official will inform you that they wish to run a background check. It can take 1 day – to 2 weeks to receive the result of the background check.
– Take the drug test: Immediately after your interview, you may be asked to take a drug test. This depends on the position you are applying to fill. If you are not given a drug test when you are employed, you may be given one when you are promoted.
– Wait for the call: After completing the interview and testing process, you have to wait for a response. If Walmart hires you, you may receive a call or email directing you on when you can resume work. If you are inexperienced or hired for an entry-level position, you will be told when orientation will start.
Read also: Does Target Run background checks?
The duration of the hiring process varies. It could take weeks or months to complete the Walmart hiring process.