In November 2020, Publix reportedly had 1,239 supermarkets in operation in the United States. Publix Super Markets operate in only seven US states – Tennessee, North Carolina, South Carolina, Georgia, Alabama, and Florida.
The company also operates nine distribution centers, all of which are based in Florida. Each store is divided into departments – pharmacy, deli, produce, meat, baby, food, household, pets, health & personal care, beauty, and bakery.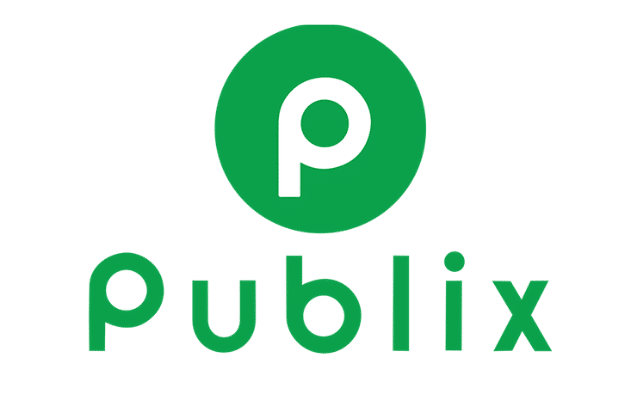 Publix employs around 193,000 workers. The company is continuously looking for new talent in various career areas:
Clerical
Dairy
Daycare
Distribution and warehouse
Finance
NET development
Internal audit
Legal & risk management
Pharmaceutical
Public affairs
Real estate
Refrigeration
Retail operations
The company revolves its daily operations around "premier" customer service. A Publix career is rewarding, reliable, and reputable. Publix describes itself as a "leader in the supermarket industry." Publix is the sixth-largest supermarket chain in the United States, following Walmart, Kroger, ALDI, Ahold Delhaize, and Target.
Best Company To Work For!
Publix took a spot on Fortune's top "100 Best Companies To Work For" in 2020. The company has landed on the list for 23 consecutive years. Most workers agree that it is a great place to work, even Publix describes itself as "a great place to work."
Recommended: Does Publix Hire Felons?
Publix Job Search
As previously mentioned, Publix is continuously looking for qualified candidates in various fields. Publix's job search program is fairly straightforward. To initiate the process, input a relevant keyword into the job search box and click the "Search Jobs" feature. Participants have top search options – basic and advanced.
Depending on your specific needs and preferences, you may find the advanced job search more suitable. However, if you are working on a deadline, the basic search will be your best option. The advanced search helps narrow the options down to make the results more relevant.
Publix Employment Application
Publix utilizes a basic application as part of its pre-employment process. The application has various questions regarding personal identity – name, mailing address, phone number, and email address. The next set of questions are geared toward the applicant's education and professional training history.
Applicants must provide Publix with basic information about their education – name, and address of attended high school, graduation year, and special training, courses, and extracurricular activities. The same questions pertain to post-secondary education.
The next section of questions pertains to prior work history. This information plays a role in helping Publix validate the applicant's special skills, certifications, and training. It is important to be as honest as possible to avoid potential penalties. Most Publix human resource agents will take the time to validate the data provided by all applicants.
Does Publix Run Pre-Employment Background Checks?
Yes, Publix is another American employer that firmly believes background checks are an important part of the hiring process.
What is included in Publix's employment background check? A criminal record (county, city, and state), employment and credit history reports, social media data, employment authorization, education history (high school, vocational-technical, college, and university), driving record, and restricted medical history.
Pre-employment background check is a controversial topic. Former President Barrack Obama wanted to restrict the use of criminal background checks in the pre-employment process.
During the Obama Era Obama, the Equal Employment Opportunity Commission was called upon to restrict the employer's use of criminal background checks.
Publix's background check goes back 7 years. If the applicant was convicted of a misdemeanor and/or felon during the 7-year time frame, it will be included in the criminal history report.
A criminal conviction is not always the determining factor for the employment decision. With this said, if you falsify data regarding your criminal history, the truth will surface in the background check report.
If you have any questions regarding your criminal history, do not hesitate to reach out to Publix human resource department. An agent will answer all of your questions and help you determine if employment with the company is in your best interest.
Read Also: Does Publix Drug Test New Hire?
Does Publix Background Check?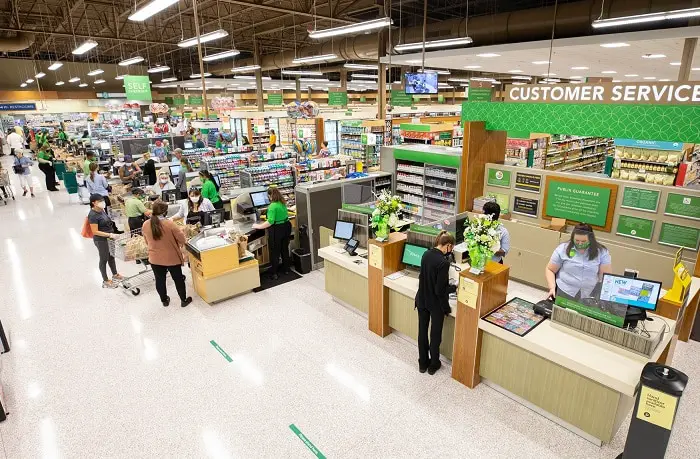 Why Publix Runs Employment Background Checks?
Publix is one of nearly every American supermarket chain that runs employment background checks. The company puts 100 percent into its hiring process. To validate data collected from a job application, Publix turns to employment background checks.
Participating US companies believe background checks are valid and reliable. In fact, most believe background checks are safer than reaching out to a job applicant's former employers, friends, neighbors, family, classmates, and other acquaintances. It is also more time-efficient.
Background checks are utilized 49 percent of the time for education history validation. This is especially true for employment positions that require professional licenses and certifications, such as nurses, physicians, anesthesiologists, teachers, heating and air conditioning technicians, engineers, chiropractors, attorneys, post-secondary educators, chief executives, physical therapists IT technicians, electricians, and dentists.
Background checks are also necessary for school and commuter bus drivers, teacher assistants, computer programmers, janitors, and other professionals that work in public school settings.
Publix Employee Benefits
Publix is an equal opportunity employer, which means the company does not discriminate against job applicants because of age, national origin, mental disability, physical disability, race, color, and religion. There are several factors that play a role in the hiring process.
These factors include eligibility, qualification, experience, goals, capability, honesty, personality, and eagerness to grow within the company.
Publix employee benefits are extensive in today's terms. Each employee is provided with opportunities to invest in Publix's privately held stock. Build your stock portfolio, beginning with Publix's contribution to stock. Other benefits include:
Yearly holiday bonus (cash)
Free flu vaccination
401(k) retirement savings plan
Weekly pay
Life insurance plan
Group dental and vision medical plans
Group employee health plan, with prescription assistance
College tuition reimbursement program
Savings or checking account, with direct deposit
Employee service award program
Advancement opportunities within the company
Employee assistance program
Vacation pay
Holiday pay (6 national holidays)
Jury duty pay
Bereavement pay
Long-term disability plan
Holiday exchange program (work holidays and get paid for future days off)
On-the-job training programs
Mentoring programs
Technical programs
Employee discounts
Free parking
Employees working in Publix corporate offices and distribution and manufacturing facilities are provided with free lunches. Employees also receive discounted rates on theme park tickets, cinema, and cruise tickets, as well as professional tax preparation, athletic shoes, jewelry, hotels, and security systems.
Reasons For Applying
Ultimately, Publix offers a great work environment with stable work. If you want a great job that you can depend on, you should apply for a position with Publix. The company sells necessities so you can guarantee that they're going to be around for many years to come.
There is a slim chance that one store will close. If this happens, you can likely relocate to another nearby store. Plus, Publix offers excellent benefits and pay. There are plenty of good reasons to apply for a position at your local Publix.
See Also: Does UnitedHealth Group do background checks?
Summary
Publix is going to background check new workers. With that being said, you have to be honest and straightforward when completing the company's application. If you lie about anything, you'll likely be caught and you won't get the job. Therefore, it is pertinent, to tell the truth. If you've been arrested in the past, you may still get a job with Publix. Be honest so you can boost your chances of working for this company.