Amazon is one of America's largest employers, with more than 900,000 part- and full-time workers. It is also the biggest online marketplace. In 2005, the company reported 150 million Prime members based in the United States, Europe, Asia, and other countries. There is no doubt, founder Jeff Bezos has created one of the most profitable online retail companies in the world.
Amazon Job Opportunities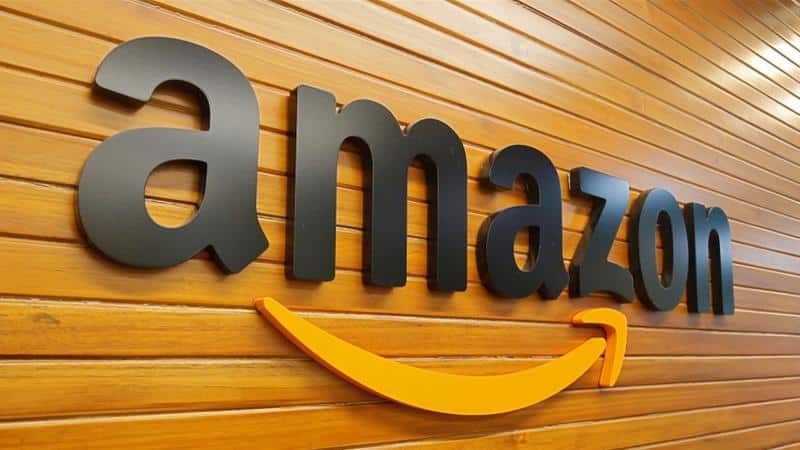 Amazon is continuously hiring in its fulfillment centers and warehouses in the United States, Czech Republic, Germany, and Poland. The company offers various job opportunities, including a warehouse team member, shopper, package sorter, locker team member, shipping and handling personnel, fulfillment team members, human resources, environmentalists, IT specialists, engineers, safety personnel, and stock personnel.
The company recently started a delivery service, opening up job opportunities for drivers in specific areas. There is no end to the job opportunities with Amazon. As it continues to expand around the globe, job availability is expected to increase significantly over the next few years.
Amazon Pre-Employment Process
To apply for an available job position with Amazon, job seekers must visit the official website. Conduct a job search in an area of your choice to determine if there are any open positions. Choose from one of the available positions from the list that pops up on the screen to be directed to a job description.
Along with the job description, shift opens, hourly pay rate, job requirements, and a list of why Amazon believes the viewer will love working with its company.
Amazon is an equal opportunity employer, which means all job applicants are provided the same job opportunities regardless of national origin, gender, race, sexual orientation, disability, veteran status, and age.
Amazon Employment Application
Amazon's employment application is not much different than other companies. Applicants are required to provide the employer with their personal information – physical address, phone number, and full name.
Before you can apply for a job position with Amazon, you must create a personal account. The process is just one step of many to fully complete the application. Once you complete the application, you will be given the option of submitting a copy of your resume. Update the document and submitting it along with the employment application.
Amazon Job Requirements
To get hired at Amazon, applicants must be at least 18 years of age and have a high school diploma or GED. These requirements are across the board, but some positions have stricter requirements than others. It is crucial to carefully read the requirements prior to moving forward to the pre-employment application process.
Amazon Employment Benefits
Amazon provides its workers with access to a 401(k) savings plan, health care insurance, employee discounts, paid-time-off (PTO), life insurance, and vision insurance. The company also claims to offer its employees a "competitive wage."
Amazon Pre-Employment Drug Test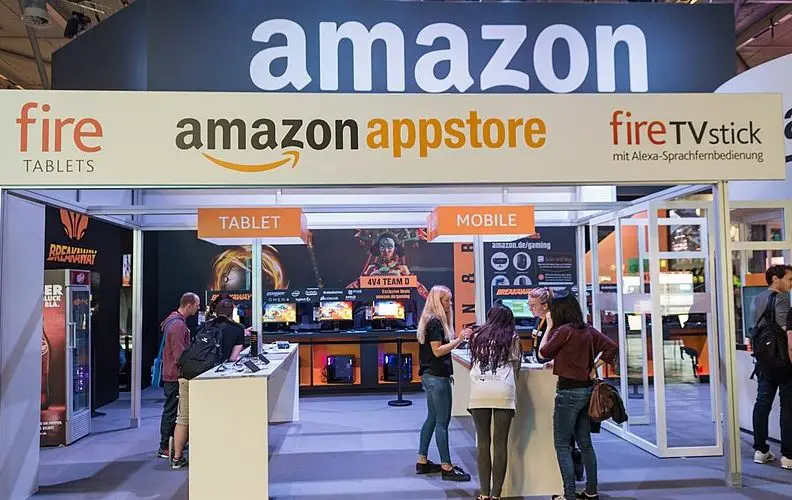 Current employers of the retail giant claim they had to pass a pre-employment drug test before Amazon would even consider their job applications. A mouth swab pre-employment drug test is one of the most commonly utilized among American companies, followed by the urine drug test.
A mouth swab drug test detects alcohol and drugs within a specific time following ingestion. For example, illicit drugs are detected within 24 to 48 of the last use.
If illicit drugs or alcohol are detected in your saliva, Amazon will give you an opportunity to explain your results. It is crucial to note, a failed drug test may not exempt you from getting hired on at Amazon.
There are situations where workers are permitted to take scheduled drugs while working at Amazon. One particular situation that comes to mind is when the scheduled drugs are prescribed by a licensed medical professional.
Why Does Amazon Drug Test?
Many employers do not understand the purpose of drug testing workers. However, it is important to gain a better understanding. Why have companies across the United States and abroad decided it is wise to drug test their workers? Amazon and other companies want to be the best they can be.
They want to provide their clients with the best products and services. To achieve these goals, they need to rely heavily on their employees. If their workers are on drugs, there is a good chance that they're going to experience serious issues.
A drugged worker may get hurt on the job. Amazon doesn't want to take that risk so it isn't going to hire workers who fail drug tests. In addition to this, the company wants to make sure that they have the best workers, and avoiding drug abusers is key.
The Amazon random drug test is a standard procedure to maintain high productivity and enhance workplace safety.
See This: Does Home Depot Drug Test?
How Does Amazon's Mouth Swab Drug Test Work?
Once you've decided to apply for a job with Amazon, you'll need to accept the fact that you're going to be asked to take a drug test. In general, you'll need to take and pass an oral drug test before you can begin working for Amazon.
If you've been working for several years, you've likely taken one of these drug tests but some people have never worked before. If you fit into the latter category, you're likely interested in learning how the drug test works. What must do you?
Ultimately, the mouth swab drug test used by Amazon is quick and easy. A human resources official with Amazon will walk you through the process and give you a mouth swab that looks like a q-tip. You'll need to take the swab, place it in your mouth, and collect saliva. Once you've finished, the saliva sample will be placed in a bottle and secured.
The sample will be transported to a drug testing lab and you'll need to wait patiently for the results.
How Long Does It Take To Get An Amazon Drug Test?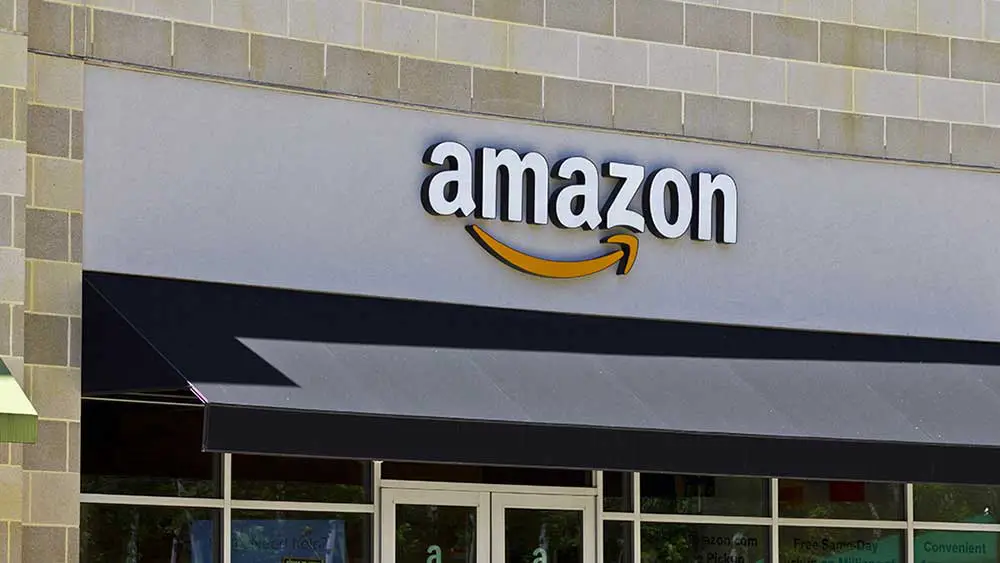 Amazon has established itself as one of the leading logistic and retail companies in the world. While it can deliver packages quicker than most, new job candidates will need to be patient. The unfortunate truth is that it takes several days for Amazon to get the results of your drug test.
How long will you need to wait? Ultimately, the answer will depend on the current demand for drug tests. If companies are on a hiring spree, there is a good chance that it'll take a little longer. The lab will need more time to complete the drug tests.
However, you can generally expect the results within 7 to 14 days. Once the results have come back, you should hear about it. If you passed, you will receive an invite to an upcoming Amazon orientation. Although it may take up to 14 days to get your results, it may only take 3 or 5. Again, the time frame will depend on the current demand.
Read Also: Does Amazon Do Background Check?
Does Amazon Randomly Drug Test?
Amazon strives to maintain a drug-free workplace. You may believe that you can continue using drugs while working at Amazon, but this is not a good idea. You'll find that Amazon is going to drug test randomly. From time to time, Amazon will select several employees at your facility to ask them to take a drug test.
If you're caught with drugs in your system, you're going to experience severe turmoil. With that being said, it is generally a good idea to avoid using drugs once you've become an Amazon employee.
You never know when you're going to be asked to take a drug test while working at Amazon. To minimize the risk of facing the repercussion of failing a drug test, it is best to stop using drugs before applying for a job with Amazon.
When Else Does Amazon Drug Test?
As an Amazon worker, there is a risk that you're going to be asked to take a drug test at every corner. As mentioned above, Amazon conducts random drug tests on its workers. In addition to this, you may be asked to take a promotional drug test.
When you've been given a promotion, the company will drug test you to make sure that you're indeed qualified for the job. If you fail the drug test, you won't get the promotion and you might lose your job as well.
Also, you need to remember that working in a warehouse can be risky. If you lift a heavy package too quickly, there is a chance that you're going to get hurt. You might injure your back. Amazon will likely help cover the medical costs.
However, they want to make sure that you weren't on drugs when you were injured. If you were, they will likely use it as an excuse to avoid paying your medical bills.
With this in mind, you should know that you'll face random drug tests, injury drug tests, and promotional drug tests when working at Amazon.
Cheating Amazon's Drug Test
Have you thought about bending the rules and attempting to cheat Amazon's drug test? Although it may seem like a good idea, it isn't. The truth of the matter is that attempting to cheat a drug could lead to bigger problems in the near future.
You might get by with it the first or second time, but you'll likely get caught at some point. When that happens, you're going to wish you hadn't made this decision. Cheating on a drug test is illegal and you could face severe consequences when you're caught. Alternatively, you may not experience any issues.
It depends on the company in question. Amazon may not report it to the authorities, but they could. If they do, you may be facing a trial and potential jail time. With that being said, it is best to stay clean so you can pass Amazon's drug test. Attempting to cheat on the test will only hurt you in the long run.
Summary
At the end of the day, Amazon workers are going to be drug tested at some point. First and foremost, you'll need to pass a drug test before you can get the job. Then, there is a chance that you'll be randomly drug tested in the near future.
Since you never know when you're going to get randomly tested, it is pertinent to refrain from drug abuse. Otherwise, you might get busted and you could lose your job.
FAQs on Amazon Drug Policy 2023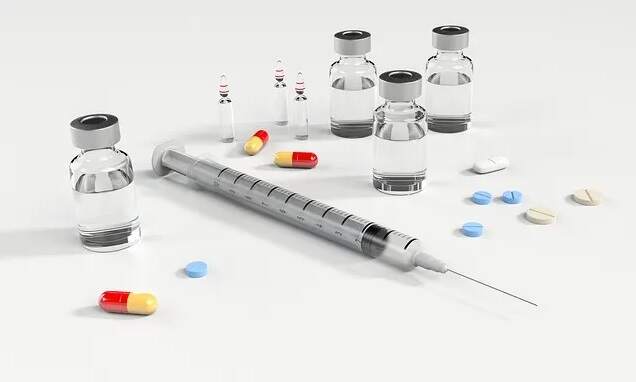 Will Amazon Let You Retake A Drug Test?
If you've failed an Amazon drug test, you likely won't be able to retake the test. Instead, the company will likely recommend you to reapply with the company again in the future. Your drug test results generally take four months to expire in Amazon's system. Once it has passed, you should be able to reapply and take a new drug test.
What Kind Of Drug Test Does Amazon Do?
Amazon generally conducts drug tests using mouth swab tests. It is believed that Amazon prefers using mouth swab drug tests because they can be administered by anyone. You'll need to place the swab in your mouth and use it to collect saliva. Then, the sample will be placed in a bottle and tested at another time.
How Often Does Amazon Drug Test?
As a new Amazon worker, you'll likely get drug tested once during the hiring process. The drug test usually takes place once you've completed the interview.
Once you've become an Amazon employee, you may be subject to random drug tests. As a result, it is not a good idea to use drugs and continue working at Amazon. By doing so, you're putting your career in jeopardy.
Does Amazon Drug Test For Weed?
When applying for a job with Amazon, you'll be asked to take a mouth swab drug test. Will that test detect marijuana? Unfortunately, the answer is yes. This type of drug test will detect the most common drugs, including meth, cocaine, opiates, and marijuana.
Does Amazon Drug Test At Orientation?
Thankfully, you won't have to worry about being drug tested at orientation. Amazon will only invite you to its orientation once you've passed the mandatory drug test. The company's orientation covers safety training and a tour of the facility. Therefore, they need to trust you and they won't if you've failed your drug test.
Does Amazon Warehouse Drug Test?
After you've applied for an Amazon Warehouse job, you will be required to take a drug test. All Amazon Warehouse employees are drug tested before they're officially hired.
See Also: Does Lowes Drug Test