Felony ex-convicts face a long list of challenges – securing a job is top on the list. So, before you set out to apply, it is important to know whether felons are eligible for a slot with the said company.
No doubt, of all companies, T-Mobile stands among one of the most celebrated tech company globally. Little wonder why so many people search for a job in this firm.
In this article, we'd focus on T-Mobile's policy on hiring people with felony records.
Quick Navigation
Does T-Mobile Hire Felons?
Before we delve in, what is T-Mobile?
T-Mobile is a leading wireless network provider in the United States.
They boast of their customer-based and remarkable employee welfare packages. This makes the company the wish of many jobseekers in the US.
In this guide, here's our concern – Do T-Mobile hire felons?
Can people with misdemeanors get a job at T-Mobile?
How do I know if T-Mobile has any vacancy around me?
Do they conduct criminal background checks?
Am I eligible for employment with my felony?
Read on to find answers to these questions.
Many Companies Hire Felons – There's Hope
Fact is, people without criminal records find it difficult to secure a job, let alone felons. That's not to discourage you, though.
Many companies out there do not care about a background check – others aren't so critical in their checks.
That's why we are here – to connect you to companies that hire former felons and simplify the whole job search process.
We are here to partner with you to make your rehabilitation and reintegration process quick and seamless.
So let's see your chances at getting a spot at T-Mobile after prison.
Can Felons Get a Job at T-Mobile?
During our research, we found T-Mobile maintains certain hiring standards – they are regarded as an EEOC employer.
Amongst these standards, T-Mobile may not reject job applicants for their criminal records.
One's criminal record may only hinder their employability if the said felony will directly affect their performance on the job. We'll explain this as we proceed – hang on.
Can people with misdemeanors get a job at T-Mobile?
Being an EEOC employer, people with misdemeanors stand a good chance. Typically, companies are less strict with persons with a misdemeanor.
Are there any special schemes for felon applicants?
We didn't find any special programs for felons at T-Mobile. While they may hire ex-convicts, there are no special programs for felons.
What Are the Chances of Felons at T-Mobile?
After our research, while there is no assurance of getting a job at T-Mobile, you stand a chance.
From inquiries, we got both yes and no responses on whether they hire ex-convicts. So, if your criminal charges do not directly influence your job description, you stand a chance.
T-Mobile's Entry Level Slots
T-Mobile uses other names for its entry-level job titles. You could find names like Mobile Associate, Retail Sales Associates, or Customer Service Associates on their Career Site.
Regardless of the names, the descriptions are similar. They entail customer care duties in a T-Mobile store. So you may need some customer service skillset and some tech skills.
Tips to Increase Felons' Chance of Getting Hired at T-Mobile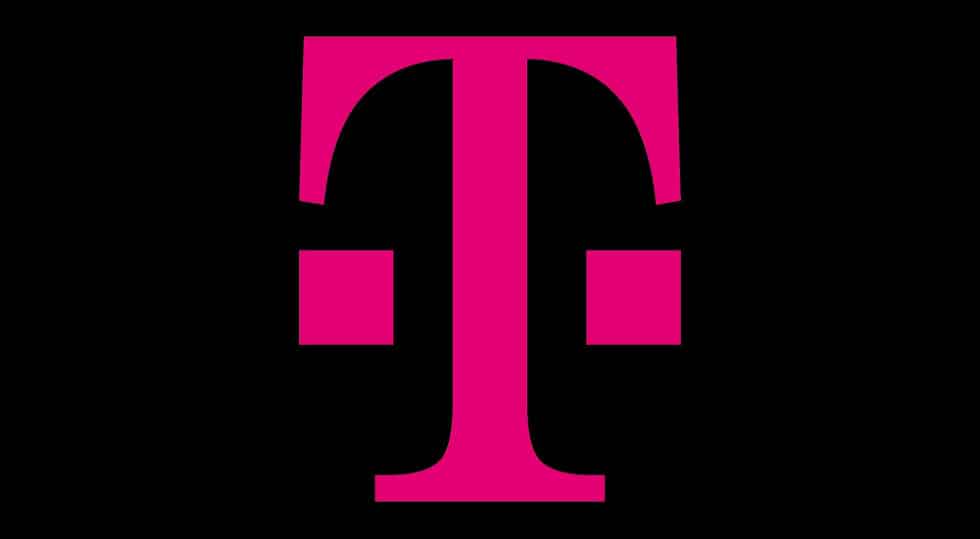 While it is possible for felons to get hired at T-Mobile, there is a thing or two to make your application stand out and increase your chances of landing a job. Let's see some useful tips:
Firstly, your resume speaks volumes. Here are steps to help you put your resume together:
Highlight all your major experiences on your resume. If you've had any retail jobs or customer service experience, do well to state them.
Your chances at T-Mobile increases if they know you have had experiences with customers – how to approach buyers and help them have a remarkably smooth buying experience.
>> Write down necessary skills that prove your ability to handle the position you apply for. Being tech-savvy and good customer service should make your skillset.
>> Get a second eye to check out your resume before you send them. You may contact career centers and job placement agencies to go over the resume before you proceed to submit your application.
These professionals are always happy to help you get a perfect resume.
>> After all the steps have been followed, turn in your application with confidence.
After applying, it doesn't end there –
Prepare for an interview.
See some tips to make you increase your chances at this level:
>> Step in with confidence and introduce yourself.
>> Salute your interviewer with direct eye contact and a firm shake. This would give them a clue on how you'd handle a customer when they walk in.
>> Maintain a good posture when you meet your interviewer. This doesn't only make you look confident; it builds a good first impression.
>> Let your words and actions exhume responsibility. If you've got any piercings or tattoos, conceal them – at least, until you're sure of the company's dos and don'ts.
>> Be polite with your words. Don't bring in those prison slangs – they won't be appreciated here. Use civil words.
>> Concentrate on how to convince your interviewer of your 'new self,' your skillsets, and your relevance to the team.
>> If they ever ask about your criminal record, come out clean. Remember they'll likely do a criminal record check.
If possible, talk about your past, the lessons learned, and how you've become a better person. You may solidify this with practical experience in your last job.
Follow these tips and increase your chances.
Does T-Mobile run Criminal Background Checks?
They do! T-Mobile runs a Background Check on all its job applicants. However, the timing varies based on location.
That said, here are some things to note about felony cases that may hinder your chances of getting hired
>> Child abuse – remember they have family customers
>> Technology abuse – they are primarily in technology
>> Violence – the work environment might be sometimes stressful
>> Theft – you may not be trusted with the register
Application Process at T-Mobile
You can check out the company's website for jobs and submit your application online. That said, here's a guide to the company's recruitment process:
>> Set up an account
>> Upload your resume
>> Undergo an assessment – an hour, or so, test.
>> Video or voice call interview – for persons who passed the test
>> Interview – this second interview phase is for management and other top positions
>> Criminal background check – this takes between three and five business days.
Background checks, however, not applicable in states where conducting background checks before a job is prohibited.
>> T-Mobile employment drug test (per request and instruction)
>> Wait for your job offer – for successful applicants
Take away
High-tech industries – like telecommunication – place talents and skills as priorities. Merits are not placed solely on one's criminal past or misdemeanor.
So, if you're still wondering if you can get a job at T-Mobile, do the needful as recommended above – and, good luck!