With over 14 million rides daily, Uber ridesharing has become a household name. Impressively, Uber has recorded huge success over the last couple of years. Besides its ridesharing service, Uber has branched out into other services – including Uber Eats, a food delivery service.
Uber Eats allows users to order their favorite meals from choice partner local restaurants spread across different locations.
From top restaurants to reputable fast food joints, Uber Eats makes door-step food delivered fast and with little – or no – hassles.
Uber Eats partner drivers are responsible for the pick-up and delivery of meals from restaurants and fast foods to customers' doors.
As with Uber Rides, Uber Eats enlists drivers who operate as independent delivery contractors.
Uber Eats drivers are free to design their schedules. That is, partner drivers can make deliveries at their convenience. Such a cool way to earn – whether full-time or as a side hustle.
Interestingly Uber Eats has empowered 3.9 million drivers spread across the globe. This is indeed great news, particularly with the rising global unemployment rate.
However, one major concern among Uber Eats driver prospects is: Does Uber Eats run Background checks? If they do; how long does uber eats background check take?
This guide offers a comprehensive look at Uber's drivers' recruitment process – including their background check policy.
Read Also: Uber background check
What Do UberEats Drivers Do?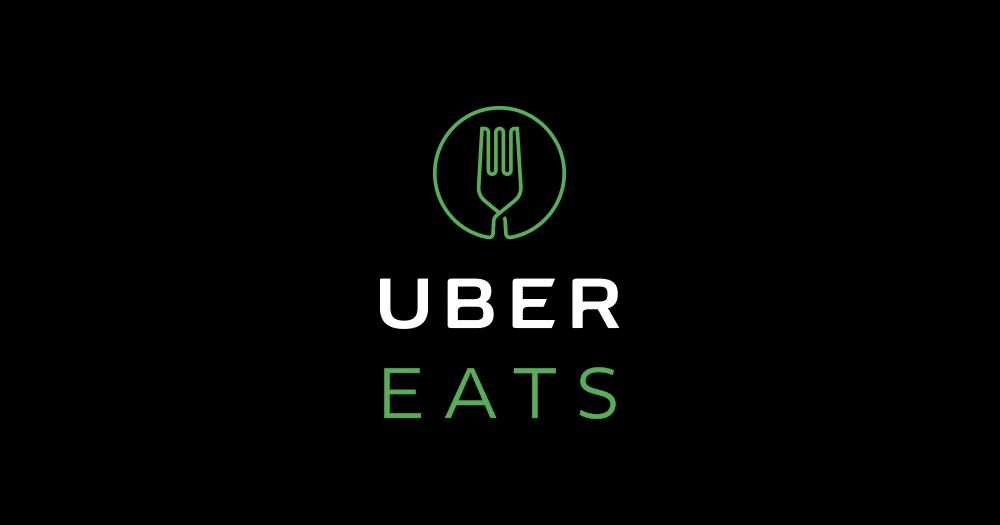 Uber Eats delivery partners' job involves picking up orders from customers' preferred outlets and delivering to their addresses.
Depending on your base city, you may deliver to the customer's threshold or make them come over to your delivery vehicle, for curbside delivery.
Initially, Uber Eats disallows drivers to carry or handle cash. The delivery system was tailored with credit cards in mind.
Besides, all tractions happened through the Uber Eats app online – excepts for tips. Although Uber Eats also has a feature for tips on the app, cash tips were acceptable.
In 2017, Uber Eats perceived the need to introduce cash payments and extend their service reach to communities without access to credit card facilities.
Uber Eats delivery partners deliver in cars, bikes, and even scooters – depending on the area. Scooters and bikes are mostly used in high-traffic urban areas.
Funnily, some drivers make deliveries on foot.
Here's what a typical Uber Eats Driver's day looks like:
An Uber Eats driver's daily routine mirrors that of rideshare drivers.
Here's a quick look:
Drivers log into their driver app in wait for customers' requests.
After accepting the order, the driver goes to pick up the order from the restaurant and delivers it to the customers' address.
Amount earned is dependent on the order size, city fees, and distance between the restaurant and customers' location.
It is, however, noteworthy that many Uber Eats drivers double as Uber rideshare partners. Some of these drivers swing forth and back both services.
It's pretty logical – if no Uber ride request currently, you could quickly drop off someone's launch and make some bucks.
Steps to Driving for UberEats
If you wish to partner as a driver for Uber Eats, first confirm the list of cities where Uber Eats is available.
Also, go through the basic requirements –both for vehicles and as a driver. If the requirements are favorable, then proceed to apply for the position.
You'll be directed on creating an account, registering some info, including the driver's name, phone number, address, and email.
Drivers also need to present their driver's license and tender insurance and vehicle registration proofs.
Crosscheck your information before submitting it. Then, wait for a response.
Typically, applicants get responses in 24 to 48 hours – sometimes, longer. While processing your application, Uber will usually run a background check.
On completion of the application process, applicants get an email notification. Accepted applicants get a username and password for access to the app.
There you go. Download the app and start delivering foods as soon as possible.
Driver Requirement
To qualify for Uber Eats, there are no need for any special skillset or a college degree.
However, applicants must be over 19 years – except you plan to make foot or bike deliveries. On-foot delivery partners must have attained, at least, 18 as at the time of application.
Also, Uber stipulates a one-year minimum driving experience to qualify for the Uber Eats Driver position. So, you may not qualify for an Uber Eats driver position if you just got a license.
Uber requires insurance proof, a valid driver's license, and vehicle registration.
Take note also, that Uber Eats tests drivers' ability to lift at least a 30 pounds' weight load. Although most food deliveries do not weigh even half that amount, you need to prove you can when the need arises.
Does UberEats Background Check in 2023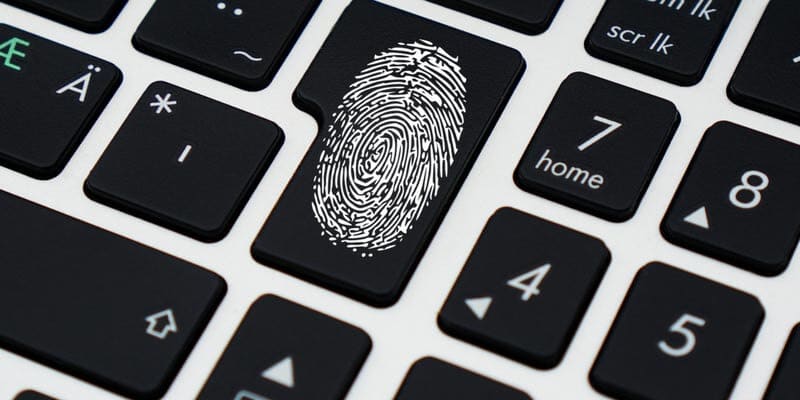 Most drivers' biggest challenge is in a background check. Due to drivers' constant interaction with UberEats customers and the on-the-go nature of their job, Uber ensures each driver undergoes a thorough background check conducted through Checkr.
They conduct a pre-employment background check and an annual repeat – for as long as you remain in the position.
UberEats is not concerned about your past parking tickets. They look out for proof of severe violations like violent crimes, DUI charges, and sexual offenses.
Major traffic infractions, theft charges, and felonies are also militating offenses they may look out for. If any of these appear on your records, you may look elsewhere for a job.
However, it is better to come up plain if you have any implicating record on your history. Rehabilitation proof and willingness to turn over a new leaf may go a long way to increase the hiring manager's confidence in you.
Summarily, applicants must:
Be at least 19 – 18 for foot or bike delivery partners.
One year minimum driving experience
Insurance proof, valid driver license, and updated vehicle registration
Be able to lift, at least, a 30-pound-weight item
Satisfy UberEats background check
Uber Eats Vehicle Requirements
Besides driver requirements, 'prospective' vehicles must satisfy some minimums. Scooters and bikes used for delivery also have some standard requirements.
For cars, only vehicles from 1999 to date are allowed. Thankfully, Uber Eats vehicle requirements are far less stringent than Uber Ride's, since they are not for human transportation.
However, Uber Eats does not allow rental vehicles, except direct rentals from Uber. They have a range of vehicle options for partners without their private cars.
Besides satisfying the stated vehicle requirements, an insurance policy to your name is required. Even if the car is borrowed, the insurance policy must capture your name.
To find out more about your region- or city-based requirements, or for more questions, discuss with the Uber support team.
If you wish to operate with a scooter, there are specific standards to meet. The scooter must have double wheels and not more than a 50cc motor.
Also, the scooter must not move above 30 mph speed. Similar to a vehicle requirement, scooters must have valid insurance coverage.
Two-wheeled, unmotorised bicycle deliveries, there are no insurance or cosmetic requirements.
Summarily, vehicle requirements
Vehicle must not exceed 15 years
Cars must not be damaged, dented or with missing parts
Rental vehicles are not allowed, except rented through Uber
An insurance policy must be stated in your name
How Much Do Uber Eats Drivers Make?
Here's one common question among Uber Eats driver prospects – How much can I make with Uber Eats?
Typical of ridesharing drivers, remunerations vary across persons. Some online reports say drivers earn about $11 hourly. Note that this figure is not the case for all drivers – some earn less, and some, particularly full-time drivers, earn more.
Uber Eats drivers earn similarly as Uber Ride drivers. Although they are paid weekly, they also have an instant-pay feature, which issues instant payout for as much as five times daily.
A couple of other factors may collectively determine one's earning – including,
Pickup Charges
There's a pickup fee for every order. You'll earn a defined rate every time you make a pickup at a restaurant. Although the rates vary across cities, they are mostly paid under $5 per pickup.
Delivery fees
Each order delivered also attracts a fee. Exact fees are region-dependent and often calculated based on the distance from the restaurant and the delivery address.
The farther the proximity between the pickup and drop-off addresses, the higher the fee.
Initially, Uber Eats had a $4.99 flat fee per delivery. However, a new policy was introduced in 2018, which considers the distance covered in the pickup-drop-off process.
Mileage
Also, mileage fees are city-tailored. Every mile covered during driving attracts a specified sum. This fee varies based on whether you are using a car, bike, scooter, or foot for deliveries.
Tips
Customers can either tip via the Uber Eats app or in cash. While uber gets 25% of all bills, tips are wholly for drivers, 100%.
Boost rates
As with surge rates for Uber drivers, during peak times, Uber Eats drivers pay increase – termed Boost. These fees also vary based on the time of the day and the city. With or without the Boost, Uber takes 25%.
Wrap Up
Back to the question: Does UberEats background check?
A background check is a critical aspect of the Uber Eats recruitment process. Besides a pre-employment background check, Uber Eats conducts a yearly background check for all its drivers.
Severe violations like violent crimes, DUI charges, and sexual offenses, major traffic infractions, theft charges, and felonies may ruin your chances.
Before you apply for an Uber Eats driver position, you may want to do a personal background check to confirm what will show up on your report. Some legal procedures – such as an expungement – may come handy.