The medical profession is, in itself, widely considered a challenging one, let alone for persons with criminal records.
Generally, unlike every other person, former convicts are expected to put in extra efforts in practically all they do – from finding a job to getting an apartment, and everything between.
As such, many felons have written off their dreams of pursuing a medical career. (See a list of Medical Careers for Felons)
Sadly, most ex-offenders committed the said crimes unintentionally. But the effect often lingers, rubbing off on virtually all aspects of their lives.
Criminal records could include anything from minor crimes like over-speeding to more severe cases referred to as felonies.
What is a felony?
Felony is a legal term used to refer to severe crimes, including DUI, fraud, resisting arrest, possession of illegal substances, involuntary manslaughter, and burglary.
At the completion of the sentence, most felons feel remorseful and make efforts to turn over a new leaf. They want to get a meaningful job to enable them to handle their bills and lead a normal life again.
However, one common question among felons is whether felons can pursue a career in the medical field.
This article gives a comprehensive look at felon-friendly jobs as well as jobs that are unfriendly to felons. The piece also considers some specific felony convictions that could significantly affect your career pursuit – particularly in the medical niche.
Can a felon pursue a medical career?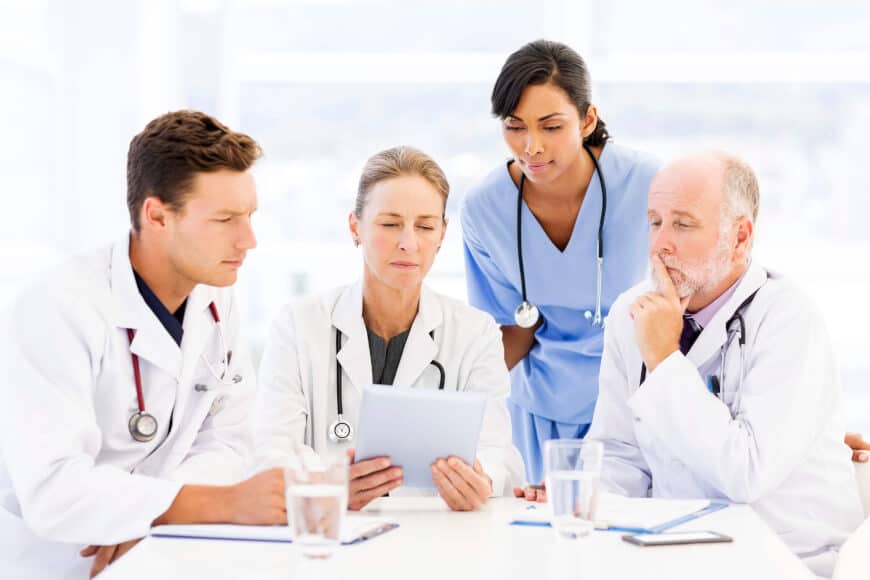 Definitely. Regardless of your felony convictions, you can still fit into some positions in the medical space.
After serving time, generally, most felons can still find a career in many professions.  While you may need to double your efforts at whatever you wish to pursue, it is not an impossible feat.
Honesty, commitment, and performance at work are some key factors that may keep you in employee's good books and help you scale up in your selected career.
That said, a felony record on one's background may automatically disqualify them from some career options. Childcare- and finance-related niches, for example, are highly sentimental to people with felony records.
If it seems difficult getting a job after serving time, you may find assistance across nonprofit and national advocacy bodies.
These organizations are known to help ex-convicts find suitable jobs and assist them in increasing their chances of getting employed.
The National Transitional Jobs Network, for instance, runs training, assist in job search and placement.
Available Felony-friendly Jobs in the Medical Field
Of course, getting an engagement in the medical field requires that applicants undergo some strict procedures. Since most of the positions entail direct dealing with patients as well as handling sensitive data and personal info, the screening process can be thorough.
That said, there are still many positions in the medical arena that do not involve direct interaction with patients. These positions may be a suitable channel for interested felons to pursue their long-held dream of working in the medical space.
Thankfully, more states are increasing medical job opportunities for felons. For instance, Illinois and Pennsylvania now grant ex-convicts access to professional medical licenses.
Even before this new development, the Supreme Court had reversed a law that restricted former offenders from working in health care facilities and home-care positions.
That said, currently, many states still deny felons from handling positions in the medical field.
For instance, Indiana and Colorado's laws require that job seekers run a background check before they are considered for roles in healthcare-related fields.
Even with these legal barriers, felons still have a broad spectrum of opportunities to explore within the medical space.
The fact is, a felon's chances of getting a job in the medical field are widely dependent on two factors – Individual locations and the severity of the conviction.
Let's quickly run through some healthcare job opportunities open to former criminals.
Medical Billing and Coding
Across the United States' medical sector, billers and coders are considered critical positions.
Typically, these experts create a link between healthcare workers, insurance service providers, and patients.
The coders, with the use of codes, help to describe patients' diagnosis and medical history.
Such codes are vital to clinics, hospitals, and insurance companies as they help provide relevant information about patients.
Medical coders' duties may include:
Code determination
Analyzing medical records
In-depth information management
Application of universal codes for easy comprehension by other users
Preservation of patients' confidentiality
The medical field requires a great number of coders and billers. Most of these workers serve in areas not directly involved in the provision of healthcare services. Often, these workers have no direct contact with patients.
While they may be required to have close links with experts, like physicians, their functions are largely done remotely.
Of course, getting this job with a felony conviction would not be a walk in the park. However, your fate may be dependent on the nature of your conviction.
Offenses bordering around DUI, resisted arrest, murder, and fraud convictions automatically ruin your chances in this high-sensitive field.
Medical Admin Assistants
If you nurse an interest in the medical field, regardless of your criminal convictions, a career as a medical administrative assistant may be cool.
Medical admin assistants are specialists who support physicians and doctors in handling a range of critical tasks. Such admin assistants perform rules such as
Filling medical records
Answering phone calls
Managing patient's appointments
Updating doctors on their work-related schedules
Sending insurance forms
Arranging patients' files
Medical admin assistant may need to be certified by either of these bodies:
Take note that these organizations do not stigmatize against felons' quest for certification.
However, your eligibility and chances of employment are largely dependent on your state of residence and employer.
While you may need to undergo a background check in some cases, some jurisdictions require a 5-years-after-sentence wait before one is considered eligible.
On average, a medical admin assistant's annual remuneration stands at about 30,000 USD.
Certified Nursing Assistant (CNA)
Here's is one common profession among felons. Typically, these nursing assistants work hand-in-hand with Licensed Practical Nurses(LPN) or Registered Nurses (RN) who double as their supervisors.
A typical CNA's job routine involves:
Cleaning up patients
Assisting patients to eat
Checking on patients and recording symptoms
Assisting immobile patients
Maintaining patients' beds and rooms
Certified Nursing Assistants are key players in the medical world. They serve as a link between LPN, RN, and patients.
Although they are not trained to undertake pro-level medical procedures, their job routine keeps them mostly around patients.
To apply for this position, you need a certification obtained from the State Board of Nursing or the Department of Health.
Although there's no disputing the extent to which a felony can impede one's chances of getting a good job, some employers place greater emphasis on productivity than past records.
However, for nursing careers, felons with records of neglect, abuse, and/or drug-related offenses are hardly ever considered.
However, convictions relating to financial crimes or traffic infractions will not stop you from getting this job.
Reminder – your chances of landing a job are widely dependent on your employer and the nature of your felony.
Phlebotomy
Simply put, phlebotomists are specialists responsible for the collection of blood. Their role – since it concerns blood collection – is critical in the medical sphere.
Do felons qualify for this job?
It depends. First, applicants for this job must undertake compulsory training, which may span anywhere from 2 months to three years. This is usually trailed by a certification.
The need for phlebotomists to get certified before employment varies across states. Find out from your employer whether or not a certification is needed and the certification roadmap.
Some employers may insist on certifications issued by the National Center for Competency Test(NCCT) or the American Medical Technologists(AMT.)
If you wish to opt for an NCCT certification, you will be required to give details of your criminal conviction during your application. Besides, a background check may be demanded.
Obviously, this career path may be somewhat challenging for a felon. But regardless of the bumps, presently, many felons are blossoming as phlebotomists. You, too, can.
Are Felons Eligible for Medical School?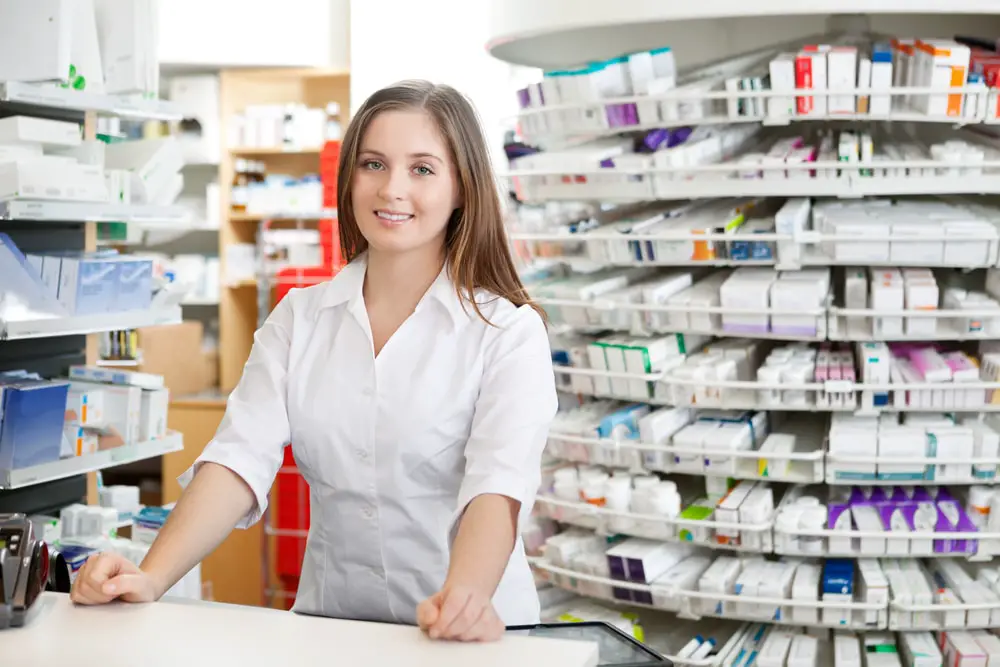 Admission into a medical school can be a demanding process.
One big debate is whether colleges should grant admission to outstandingly promising students regardless of their felony records, or automatically disqualify anyone with a conviction?
The fact is, there is no general rule on this – it varies across medical institutions.
Let's examine some common factors that influence felons' chances of getting admitted into a medical school
The Felony Committed
Crimes differ in severity. While some criminal acts do not in any way dictate your level of productivity at some task, violence, drug offense, and sexual crimes may pose wrong signals, particularly for a healthcare worker.
Fraud-related convictions may not hinder felons' admission into a medical school, as they pose no significant threat to patients.
But the fact is, medical schools hardly admit students that may have future concerns with licensing or certification.
For clarifications, do well to discuss with the school's admission office.
Repeat Offenders
Most training programs at medical schools require applicants to do a background check. The report will likely reveal all your offenses – even non-felonies.
The medical institutions use this background report information to determine whether or not one is worthy of admission.
Whether a big offense or several minor offenses, the chances of obtaining an admission with some records automatically reduces.
Sometimes, these colleges would prefer one with a single criminal case than another with a bucket of repeat minor criminal records.
Besides, the space between your conviction and the time of application is another typical determinant.
If many years have passed since your last conviction and you have kept a clean record so far, your record might be easily overlooked and admission granted.
However, those who recently got out of incarceration may not stand a chance for medical school training.
Disclosure
One way to scale up your chances of getting a job with a felony record is honesty. Come out plain about your criminal past. Concealing something in your past will do you more harm than good.
Even if you deceitfully got accepted into a medical school, the chances are that facts will show up later. If this happens, you may be expelled – another dent on your records.
If you've got some bad past, be honest about it.
Mitigating Factors
Many medical schools evaluate applications on an individual basis.  If some provable mitigating factors surrounded your felony, you might be allowed to pursue your medical education.
Factors like bereavement, or an attempt to protect a loved one, may compel one to irrational behavior.
Importantly also, you may have to show convincing evidence of your rehabilitation progress and your effort to reintegrate into society. This may involve recording self-improvement activities you participated in, following your release from incarceration.
Useful Tips to Getting a Job in the Medical Field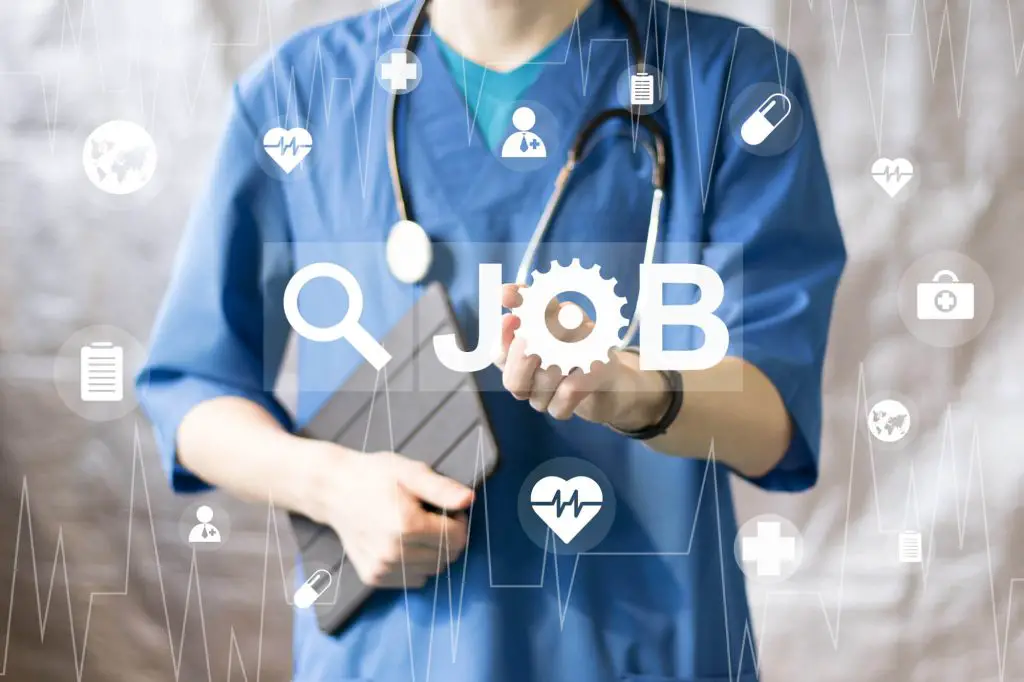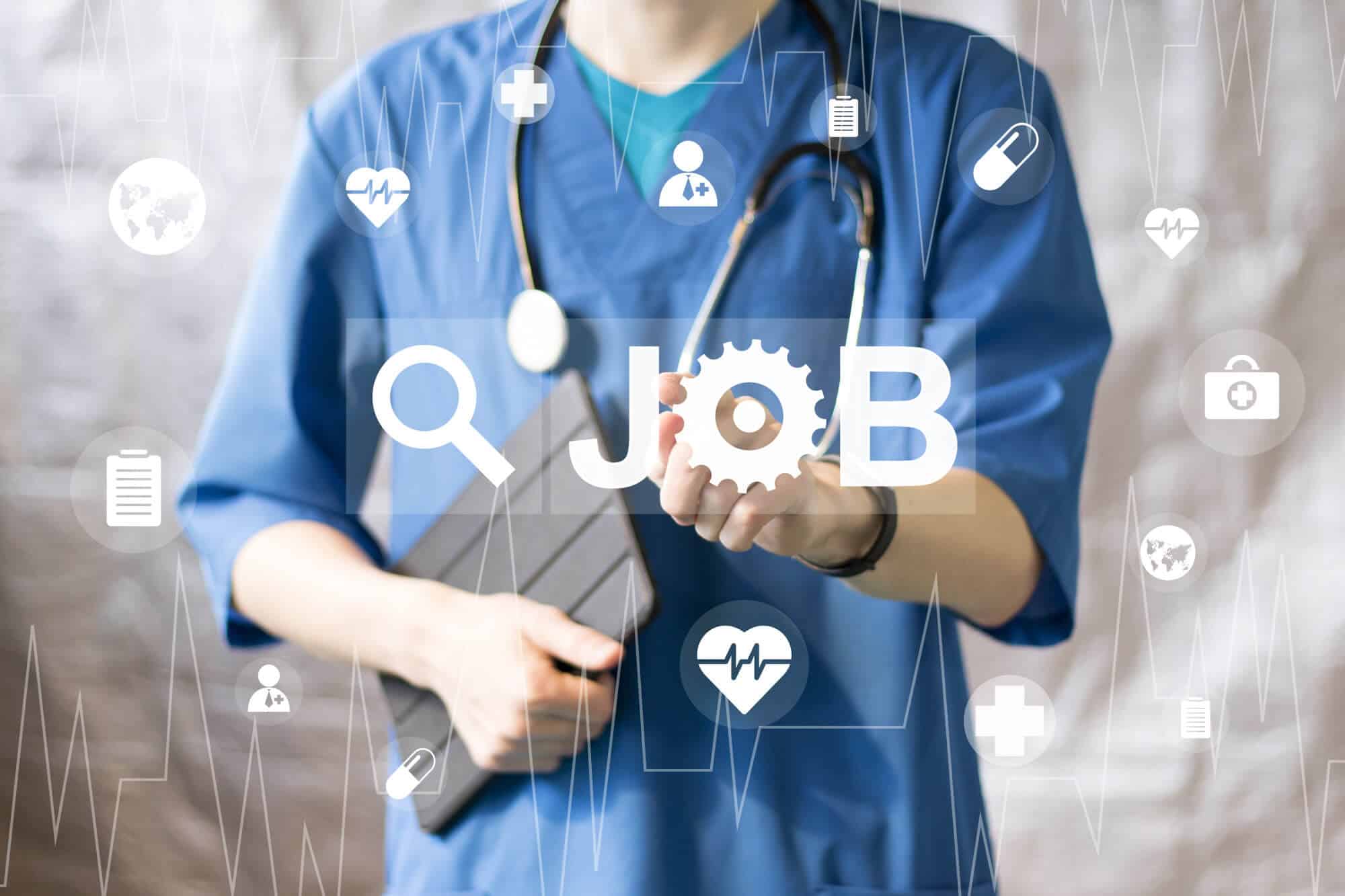 There are several strategies you could use to increase your chances of getting a job after paying your legal debt to society.
Here are some time-tested tips that can help you significantly boost your chances of getting a job – and build a career – In the medical space.
Try Expungement
Expungement is a legal process that allows ex-convicts to clear off criminal records from their history. If the eligibility criteria are met, certain charges and convictions can be cleared off your records. A successful expungement takes your record back to the state it was before you committed the crime.
Although the conditions and procedures vary across states, Completion of community service and probation, as well as payment of certain fees, are common requirements for felony expungement.
You may consult your local lawyer for more.
Get relevant references.
You can significantly boost your chances of getting a job with references. If you can find people of good repute to vouch for you, an employer may consider offering you a chance.
Self-improvement
The fact is, many employers are more concerned about how to – and who can help – increase their productivity. If you have enough skills to prove you are the best fit for the job, your past 'sins' might just be forgiven.
No doubt, an employer will likely prefer one without a record to a felon. So, you want something outstanding. So, the idea is to up your skills. Further to your education. And be extremely dedicated to working.
Wrap Up
While it may not be easy for a felon to navigate through the medical field, your dedication to duty and outstanding performance will set you apart before your superiors.
In fact, some institutions and employers accept felons – albeit on some conditions.
Do your homework and keep pushing. Be patient and, hopefully, you'd find your dream career.
Your dream of working in the medical field is still feasible.
Remember – Uphold honesty. Get reputable references. Improve yourself. Learn more. And keep trying.
Good luck!