Lowe's is a retail company that sells home improvement tools and materials. This company has its headquarters in North Carolina, USA. The chain store is second only to Home Depot when home improvement stores in America are assessed.
Lowe's has numerous retail stores in Canada, and Mexico. In 2018, this retail company had over 300,000 staff. Currently, Lowes Companies INC has almost 2500 stores open in the countries listed above.
Like many other stores and businesses, Lowe's Companies INC has to be careful when employing new staff. This is because; within a retail store, customers will have to interact with the staff.
For the safety of the customer and other employees, it is important that the job applicants are screened thoroughly.
Secondly, within Lowe's, many financial transactions occur daily. Therefore, the people who work in this company need to be trustworthy and have the best interests of the company at heart.
Does Lowes Hire Felons in 2023?
5 Things you should know if you are a felon who would like to work at Lowes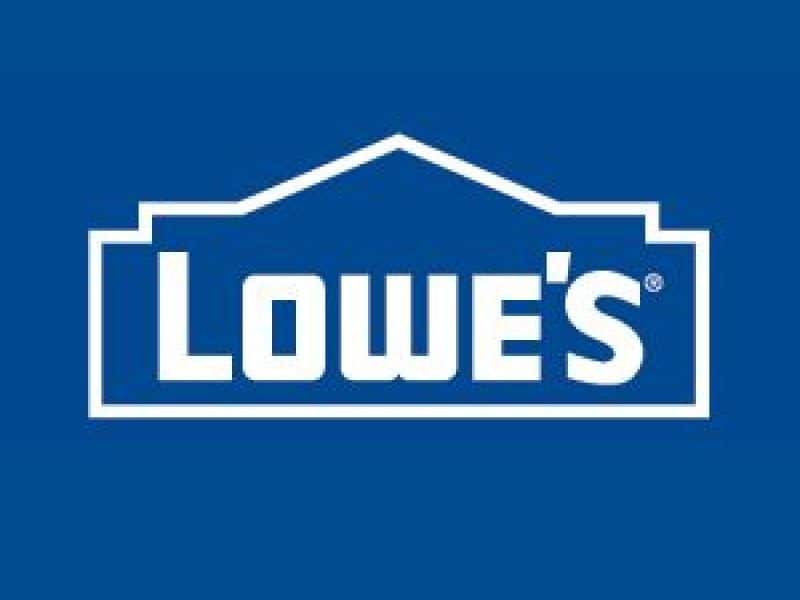 1. The job application form will not include questions about your criminal history. Lowe's has adopted a no-box policy.
The No-box policy was a product of the Ban-the-box campaign. The ban-the-box campaign argues that job applicants should not be asked about their criminal history at the initial stages of a job application.
This campaign is aimed toward ensuring fair or unprejudiced assessment of felons when they apply for jobs.
Read also: Does Kroger drug test at the interview
When ex-convicts are denied employment as a result of their background, they are unable to successfully join a society and fend for themselves.
This could lead them to commit crimes again and ultimately this leads to more convictions. Hence, the absence of jobs is a contributory factor in why ex-convicts returned to crime after their release from prison.
By banning the box, Lowe's offers ex-convicts a second chance and an opportunity for self-improvement.
2. If you are invited to an interview, you will need to agree to a background check. The background check conducted by Lowes will tell the company about your character, past jobs, and criminal history.
However, the background check will only cover up the last 7 years. This means that any felony convictions and misdemeanors that occurred before that time may not be regarded. In spite of this, if you are questioned about your criminal history, answer truthfully and omit nothing.
In some cases, the severity of the felony may cause the company to reject the job applicant. Convictions for theft, violence, fraud and sex-related crimes may affect your chances of being employed by Lowes.
Severe crimes or felonies that occurred more than 7 years ago may also cause  Lowes to reject your job application.
Despite the Lowes policy which states that a background and credit check is necessary, Lowes does not conduct a credit or financial check.
3. You must take a drug test before you are hired. Lowes only conducts a drug test when a job applicant is seen as a potential employee.
The drug test will show if you are using any illegal drugs. If you provide a urine sample, the sample will be examined using a 10-panel drug test. However, you may be given a swab test.
If you are asked to come for a drug test, there is a high chance that you will be employed by Lowes. Failing this drug test will lead to a withdrawal of the conditional offer of employment.
You will be notified of the outcome of the drug test 2-4 days after. If you pass the test, you will be directed on when to resume your orientation.
After the initial drug test, you will not be subjected to random drug screenings while working at Lowes. However, if you sustain an injury while working at Lowe's, you will be given a drug test.
4. Lowe's does not offer any felon-targeted programs. Despite being an equal opportunity employer, Lowes does not have special programs aimed at helping felons get jobs.
5. Every felon who applies to work at Lowe's is assessed individually. Two felons convicted of similar crimes may apply for the same job. But, only one individual will be accepted.
This is because the hiring staff at Lowes examine each individual separately. The crime that led to the conviction, how long ago the conviction occurred, and the number of arrests and convictions are used to assess felons individually.
Read Also: Does AutoZone Hire Felons?
Steps you should take to apply for a job at Lowe's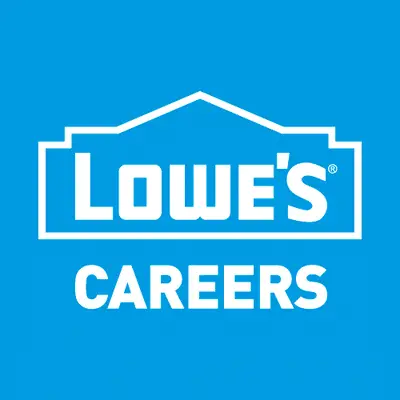 1. Search for a vacancy in-store or online. If there is a Lowes store around you, you can go in and have a chat with the manager.
Tell them you would like to work at Lowes and submit your resume. By doing this, you may be informed if there is a vacancy in that branch of the store,
2. Fill out the job application form accurately and honestly. When there is a vacancy, choose the position you would like to fill and complete the application for that position. Answer all questions accurately so that there is no data that will contrast the information in the background check.
3. Prepare for the interview. After submitting your application online, you may be called to arrange a date for your interview.
If this happens, you should prepare for the interview. Learn about Lowe's, its policies, goals, and principles. Research possible interview questions and prepare answers for these questions.
You will be asked about your criminal history during this interview. Rehearse how to answer these questions while remaining confident and composed.
If it is possible, prepare talking points. Make sure you highlight your skills and value to Lowe's. At this point, you may be asked to approve a background check.
4. Go for the drug test. If you are being considered for a position, you will be invited to come in for a drug test.
Ensure that you quit using any recreational drugs when you start this job application process.  A positive drug test could disqualify even the most qualified of candidates.
Tips for getting a job at Lowes, even when you have a felony
1. If you live within California, you can file for proposition 47. Proposition 47 was passed in 2014 and it allows some felonies to be reduced to misdemeanors. This can be achieved even if you have already served a prison sentence.
If you can get your felony reduced to a misdemeanor, you will increase your chances of being employed at Lowe's.
Furthermore, you will be able to say that you have never been convicted of a felony. The downside of this tip is that it is not applicable in all states in the US.
2. Gain useful experience for the position you wish to fill. To improve your resume and your value, you should have experience that you can apply when working at Lowes.
If you cannot find employment, volunteer at places where help Is needed. Volunteering will reflect positively on your character and you will also gain additional experience.
3. Acquire skills that show you will be a valuable employee. You will be trained when you are employed at Lowe's.
However, Learning useful skills will make you stand out as a job applicant. Furthermore, even if you are not employed by Lowes, these skills will still be useful in other similar stores.
Regardless of your past convictions and criminal history, You can still be employed to work at Lowes.
Answered: Does Dollar General Hire Convicted Felons?