Do you have a criminal record and wondering where to look for a job? Ever considered Walmart? Does Walmart Hire Felons? Let's find out!
Walmart is always in need of workers. With about 2.2 million workers, the retail chain ranks among the world's largest employers of labor. Even more, it has stores spread across 27 countries globally.
Interestingly, the company says it provides a level playing ground for all applicants – regardless of criminal records.
Does Walmart Hire Felons in 2023?
Does this equality capture persons with a criminal background?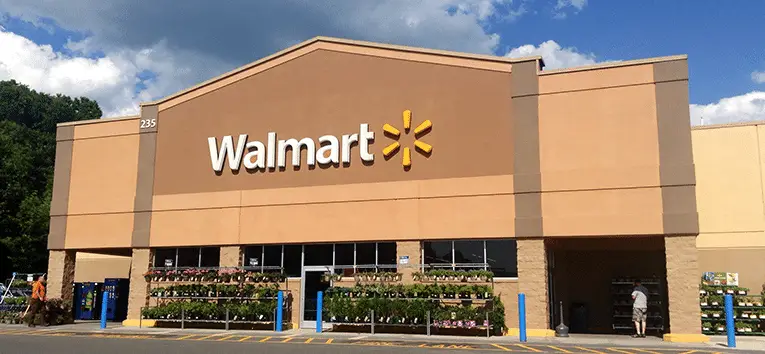 It depends. Walmart – like K-Mart/Sears, Target, and other retailers – may not consider felons with sexual, theft, or violence-related offenses.
So, if you're a felon charged with any of these crimes, you may not stand a chance with Walmart.
However, the chances of landing a job at Walmart are largely dependent on your drug test and background check.
Visit Walmart's career page for available Walmart jobs around your locality.
 Entry Level Jobs at Walmart
For convicted felons, there are some entry-level jobs you can apply to:
Cashier clerk
Stock room clerk
Sale Associates
Delivery driver
Freight Handler
Power equipment operator
Overnight Stocker
Fresh food associate
Cart attendance
Distribution center clerk
Cleaner/janitor
Some special training and skills may be required to perform well in these positions. They are also energy-demanding – be ready to move and left heavy boxes around.
Here are some:
Why do they conduct background checks?
Walmart – as with other companies – uses the findings of background checks to evaluate applicant's illegal records – nature and circumstances surrounding it.
Information gathered helps hiring managers to make well-informed judgments about applicants' morality, honesty, as well as their ability to work hard and communicate appropriately with customers.
 What Will a Background Check Reveal About My Past?
It shows all your records; both convictions and non-convictions –and even dismissed cases. It reveals your financial records – credit card debts, credit score, loan defaults, etc. – educational history, and driving records.
However, Walmart will be unable to access applicants who have expunged their records.
How Long Does Walmart Criminal Background check take?
Normally, anywhere between three days to one week. However, it may take up to 2 weeks to get feedback from the hiring manager.
How far into your background does this check capture?
It depends on the state. While some states stipulate a 7-year history, others may do a 10-year history check.
Even if your criminal record falls within this time frame, go ahead and apply. You may be lucky enough to have the hiring manager focus more on your enthusiasm and readiness to work – attaching less importance to felony records.
Who carries out a background check?
Walmart currently partners with backgroundchecks.com, a leading and trusted record search and screening tool for big employers. This platform extracts information from these databases:
US AliasVERIFY
Federal criminal search
National security search
Name and address history report
County criminal search
Nationwide sex offender search
Walmart refrains from using fast background checks – the databases are deemed unreliable.
What does the hiring process entail?
Here are steps to apply for a job at Walmart:
Step 1: Complete the online form. Take note that paper applications are not accepted.
Step 2: You will take an assessment test. Typically this test has about 65 questions cut across different fields.
Step 3: Accepted applicants will be invited for an interview. You may expect more than one interviewer at the same time – 3 in most cases. So, you need to prepare.
The interview may touch on your criminal background. If it comes to that, be honest. Be honest. Remember they'd find out the facts, eventually. So, why not come out straight and convince the interviewer how much of the past you've left in the past.
Step 4: You may be invited for another interview, based on the position you applied for.
Step 5: Drug test and background check
If you come out successful with the interviews, Walmart will proceed with a drug test and background checks. Do well to remain drug-free within this period. Walmart may decide to run an impromptu test, any time, during this screening process – and even after.
So, if anything shows up on your drug test, they may deny or reverse your employment offer.
Step 6: Wait
It may take the hiring manager two weeks to get back to you. If it lingers further, you may call to know your application status.
Step 7: Orientation
If you scale through all these hurdles successfully, you will be enlisted for a 3-day orientation program to set the pace for new intakes. This period features an in-depth orientation on individual duties, the company's procedures, and policies that bind all employees.
Recommended: Can a Felon work at Walgreens?
 Should a Felon Apply for a Walmart Job?
Of course, yes!
Go ahead and fill out your application. This might be your chance at being employed – don't ruin it with doubts.
 Here are tips to know about Walmart jobs
Some stores consider people without criminal records in the past – at least – 7 years. However, some locations do not care about how much back in time the crime was committed – as long as you have a record, you'd be denied.
Felons may only be considered for entry-level jobs. People with records do not get managerial posts.
Felons' employ-ability varies among states. While some states consider felons for temporary placement, others ALWAYS say NO to felons
Come out clean about your criminal records – whenever it requires. If any attempt to lie is detected, you'd be barred – forever – from applying to all companies owned by Walmart Inc.
If you can prove your potentials and convince the hiring manager, your chances are high. Remember, the company attends to applicants on a case-by-case basis and critically examines circumstances surround your offenses.
Further your education or training and acquire relevant skillset. This could outplace your records.
If your conviction borders around monetary theft, no use applying.
 Wrap Up
Does Walmart hire convicted felons? Yes – they do!
However, no use lying about your past when applying. The chances they'd find out pretty much. And if they do, that ends it.
Rather, explain your efforts at putting your life together. Also, ensure you have the required skills for your desired position – and dwell on them during your interview.
If you do things right – as advised above – you could land your dream job at Walmart, regardless of your felony.
Good luck!
Read also: Does Uber Hire Felons