UPS drivers rank amongst the highest paid in the trucking industry. While they perform the same functions as every other delivery man, their professionalism and efficiency are top-notch.
"Brown Truck" drivers, as often called, are in different classes. Salary may also vary, depending on some labor and risk factors.
Typically, UPS drivers' salaries range from anywhere between 60,000 USD and about 80,000 USD annually.
UPS – A Brief Throwback
The UPS-logoed big brown trucks have become part of our everyday lives. They ply virtually every local street and highway, delivering packages and parcels across and within states.
Impressively, this always-on-the-move company has made a global reputation, a feat they boast of with their 'global network of movement' brag.
Formerly called American Messenger Company, the Seattle-based company started operations in 1907 in Seattle, Washington.
At inception, deliveries were strictly local and were made on bicycles or foot.
In 1917, the decade-old company was renamed United Parcel Service(UPS), which it retains to date. The same year, UPS opened its Oakland California branch.
UPS, in the 1930s, spread out across the United States. By 1975, it had gone international. They hit another feat in 1988 with the launch of UPS Airlines.
Today, UPS ranks high among delivery services across the world, with over 20 million daily global delivery volumes.
Job Description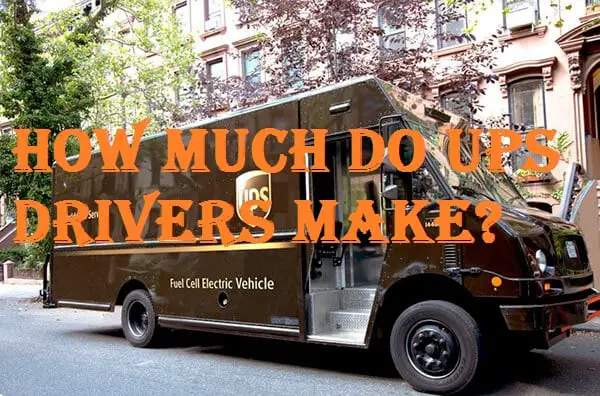 Enlisting on UPS requires physical strength and agility.
Carriers of the packages are expected to deliver to assigned destinations as fast and safe as possible – weather regardless.
They move assigned packages to the addresses and in some instances, get the signatures of recipients.
The drivers move with DIAD (Delivery Information Acquisition Device), a tracking system that monitors both the package and the driver.
For customer Satisfaction, UPS stresses time management and efficiency, as a driver makes an average of 150 to 200 stops daily.
Read also: List of Trucking Companies That Hire Felons
Educational Requirement
UPS drivers do not require any formal education to qualify for employment. Some of their drivers begin as package handlers.
The key requirement is one's ability to lift, at least, a 70-pounds weight package, as well as to drive manual transmission vehicles.
Besides, UPS runs strict drug testing and background checks on its new drivers. Persons who fail these checks may have their applications turned down.
Upon hiring, the company runs an intensive training program for all its new intakes.
UPS Culture
UPS has established its presence in over 220 countries and territories.
This international recognition is largely sustained by decades of experience and training they subject their drivers and entire delivery team to.
A Mental Floss publication gives rules that demand strict compliance from drivers. They must follow, abide, and be ready for intensive training after a conditional employment offer. Here's a quick look at some of such rules:
UPS tracks every package and its drivers with the DIAD system or gadgets installed in the vehicles for recording every occurrence, from drive duration to stops, accidents, drive speed, and even the turns.
Prospective local drivers must undergo intensive professional training sessions termed Integrad ( Boot camp)
UPS discourages reverse driving – except when backing up into a loading dock.
Persons who maintain a clean driving record will get values proportional to the period they maintained a good record.
Those brown trucks – officially called package cars – have neither air conditioning, heater, nor radios.
While drivers may be allowed to maintain a well-kept mustache, other facial hairs are highly prohibited. Also, hairs must not grow long enough to touch drivers' collar.
Dog attacks are a norm with UPS delivery drivers. Funnily, the company now has tracking records of areas with unfriendly dogs.
Indeed, their numeration is widely considered impressive. On average, drivers earn a $30-hourly rate.
As you increase in rank, you may have the freedom to bid for more convenient routes. These routes may include long-distant routes – particularly in rural areas – and with fewer stops.
Local drivers must own a class C license.
While most of the above provisions apply to drivers who do not handle big rigs, some apply across-board.
UPS Driver Benefits and Requirements:
Some skillsets are a must-have to be eligible for a UPS Driver job. Besides personal characteristics, prospects must have some standard qualifications.
Again, UPS drivers earn reasonably. Besides salaries, the company treats drivers to nice welfare packages.
Requirements
Being a UPS driver can be highly demanding – both physically and mentally. Little wonder their relatively strict requirements.
First, you must own a valid state-issued driver's license to qualify as a driver.
You may need to prove evidence of experience in driving delivery vans. Most time, experience with manual transmission is more desired.
Prospective UPS drivers must be ready for a comprehensive Department of Transport's physical assessment. Getting a UPS driving job can be physically draining. It takes only a person with physical strength to deliver the different packages
Cargo Lifting and timely loading and unloading are not just confusing, but often timed. So, if you do not feel OK heavy-lifting, then you may look elsewhere for a job.
Besides handling physical fitness, UPS driving entails good customer service skills.
Since you would need to engage customers from different backgrounds, fluency in spoken and written English is paramount.
Age-wise, prospective UPS drivers must be 18 years and above to qualify. Thankfully, you can get a job even without a college degree.
That said, UPS does not compromise its safety standards. In a bid to sustain a commitment to safety, the following criteria may be grounds for disqualification :
Driving Under the Influence (DUI) in the past three years
Revoked or suspended driver's license within the past three years.
Benefits
Besides the work environment, UPS is concerned about employees' general welfare. To encourage workers, they design some packages to improve physical and mental wellbeing. UPS drivers are entitled to the following packages:
Comprehensive Healthcare Schemes
This plan covers UPS drivers for all dental, optical, and general medical needs. Under its healthcare plan, UPS offers a range of wellness schemes. They also run fitness classes and centers on-site.
Professional Developments
UPS encourages the professional growth of its drivers. Hence, they offer as much as 10,000 USD yearly as reimbursement of tuition to encourage furthering education.
They also offer drivers the opportunity to contribute to the company's strategic initiatives. Besides, their custom solution grants you access to leadership.
Income Packages
Where drivers involved in accidents that limit one from the routine work schedule, the victim is issued packages for both long- and short-term disability.
Even more, UPS drivers get a 10% contribution made by the company to your 401k. The contribution begins after a one-year service.
 Leave Bonuses
Indeed, workers need rest, and UPS understands the essence. Drivers are entitled to up to 15 days of vacation annually.
Drivers also get ten sick days and five days for personal leave. During summer, UPS drivers can choose between taking half or whole days off based on individual preference.
 UPS Package Delivery Driver Remuneration
Drivers of the brown truck – also called Package Cars – are paid $74,000 annually. This includes the average $45-an hour overtime. Salaries are largely dependent on the years of service in the company.
Typically, an Entry-level wage of $25/hour, and the 40-hour weekly work time,  means over 52, 000 USD – besides overtime bonuses.
They also roll out cash bonuses to wrap up a typical year's business calendar. This bonus can add up to 2000 USD or more.
However, these bonuses have requirements, including:
Clean driver record
Functional manual transmission
Drug test, and
Driver's ability to lift to 70-pound weight cargo loads.
Bonuses, accumulatively, may sum up to 52, 000 USD or even as high as USD 76,000- with overtime.
Compared to other trucking companies, UPS drivers are widely considered better paid.
Yet, UPS still shower its packages with even more employee benefits.
Uner the package delivery structure, a courier job is another to consider. On average, courier personnel earns around428,000 – At $14/hour.
Of course, the lesser labor and risks involved with driving make up for the significant remuneration gap.
UPS Freight Driver Remuneration
Freight drivers, unlike the brown trucks', may earn as much as $78,000 annually. This ranks UPS freight drivers among the highest-paid OTR drivers – even across the trucking industry.
However, applicants must have a commercial Driving license (CDL) with Hat-Mat (hazardous Material) endorsement.
Also, only persons, at least 21 years old are eligible for the driving job. You would also need to satisfy the company's mental and physical requirements – as well as a good driving record.
Besides the relatively attractive remuneration for UPS freight drivers, other impressive bonuses follow. Among many others, dental, optical, medical, health insurance, life insurance are notable.
Remuneration of Related UPS jobs
Other opportunities at UPS include:
Part-time Driver
UPS, as with other trucking companies, offers part-time driving jobs, including seasonal jobs.
However, seasonal workers at UPS get, at least, 10 USD hourly.
Thankfully, driving jobs are better remunerated, as part-time drivers get as much as 32 USD per hour.
Also, they give weekly retention bonuses, which can accumulate to as high as $200 – provided certain conditions, like not missing a shift for a whole week, are met.
The company also offers exclusive benefits. Insurance is but one on the list.
Route Driver
Route driving comes with more responsibility. Besides package delivery, they also interact with UPS's top clients.
These drivers play a big role in increasing product sales and managing the company's reputation. With these responsibilities, higher pay is much expected.
UPS router drivers may earn between $40,000 to $100,000 annually.
Pay-rise is largely dependent on a range of factors. Driving records, service years, and overall on-the-job performance are key determinants.
Owner Operator
This ranks as one of the highest-paid positions at UPS. The position looks a lot juicy, but not without some cons. Before application, do well to examine the application requirements critically. The devil, they say, is in the details.
That said, owner-operators are not paid hourly but by mileage. Start pay, however, is about $1.05. This is relatively high, factoring in the hours OTR drivers are allowed to work.
Covering 2,000 to 3,000 miles weekly may account for as high as $150,000 annually.
Even more, your per-mile rate may step up to $1.07 after two years of service.
New Drivers
Interestingly, fresh drivers can earn up to $60,000 at UPS. This, no doubt, surpasses the average US salary offer, which stands at $45,000.
More so, pay rise may come with years of service, including other benefits.
FedEx Vs. UPS Salaries
Like UPS, FexEx is widely known for its reasonable drivers' remuneration. To compare both companies' pay, we may consider other cash bonuses.
FexEx shipping company offers its drivers up to a $48,000 annual rate. They offer $24 hourly pay. With the $5,600 annual bonuses, an average driver gets approximately $53,600.
For UPS, their employee gets an average annual income of $60,000  – at $30 hourly. The about $2,000 cash bonuses round it up to 62,000 USD.
Remember, these are averages, and accurate earnings vary based on the driving category, service years, among others. Regardless, UPS drivers hold a top spot among the highest paid in the trucking industry.
FAQS on How Much Do Ups Drivers Make in 2023?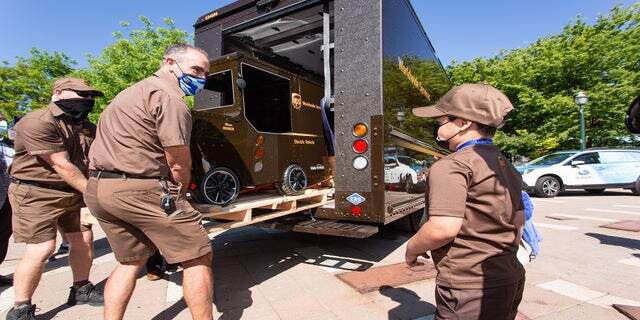 I made inquiries about a part-time job at UPS. Still, haven't heard from them
Remember, UPS has a huge employee turnover rate. Due to the high volume of applications they receive daily, they may be unable to reach out to all applicants.
Although the hirers scrutinize all applications sent, routinely, there might not be immediate placement even for qualified persons. Such names are kept and contacted for a tour or interview when there is an available slot.
However, take note that applications stay active for not less than 60 days after submission.
To check the status of the job, visit the UPS Application Center. Or, use the personal password generated during your application.
Or better still, submit another inquiry.
Can I check my interview date and time? Can I reschedule it?
Congrats on your interview invitation. And, Yes, you can check your interview time and date or reschedule it if the date is not convenient. Visit the Application Center and enter the security code generated during your application.
What does it feel like working as a UPS Package Delivery Driver?
UPS drivers – or mechanics – serve as UPS ambassadors to friends neighbors and the community. Package delivery drivers at UPS are expected to put up a voice and face that syncs with UPS's global initiatives.
This may involve putting up a warm smile, welcoming greetings, and sealed by impeccable service delivery.
Hopefully, drivers get rewards for this professional front they put up in their daily interactions.